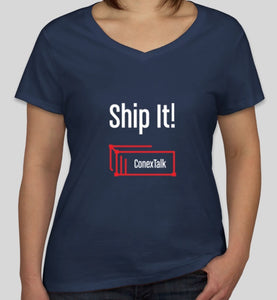 You got the container, now get the matching shirt!    
Contemporary styling and easy comfort. With a modern fit and wide range of sizes, this shirt is a great option.  Your shirt will stay comfortable for years to come with a soft, yet durable fabric that will stand the test of time.
People love hearing about containers.  Trust us!!